This is a long belated post. My family and I went on holiday to Japan in February 2011 but I still hadn't had the chance to upload the photos let alone blog about the trip when the Tohoku earthquake struck on March 11th 2011. At the time, looking at the photos from the trip would make me feel really sad knowing that Japan is suffering so much from the disaster.
The Japanese people were truly inspiring in so many ways. Their general benevolence, kind-heartedness, strength, community spirit and overall optimism despite the circumstances really touched my heart.
It has since been months since the disaster but I hope that my humble little blogposts (I am planning to do 5 in this series) would remind everyone that the recovery from the disaster is going to require a lot of time as well as support. The impact on the tourism industry in Japan has been quite profound according to several articles that I have read. I think that visiting the country is an amazing way to show one's support as well as playing a part in aiding the economic recovery of Japan.
I hope to be able to visit Japan again soon as it is definitely one of my favourite places in the world.
Without further ado, let's get started~~
Day 1. We landed in the wee hours in the morning and we couldn't check in to the hotel yet. So we left our luggage in the hotel and went to Asakusa to visit the temple.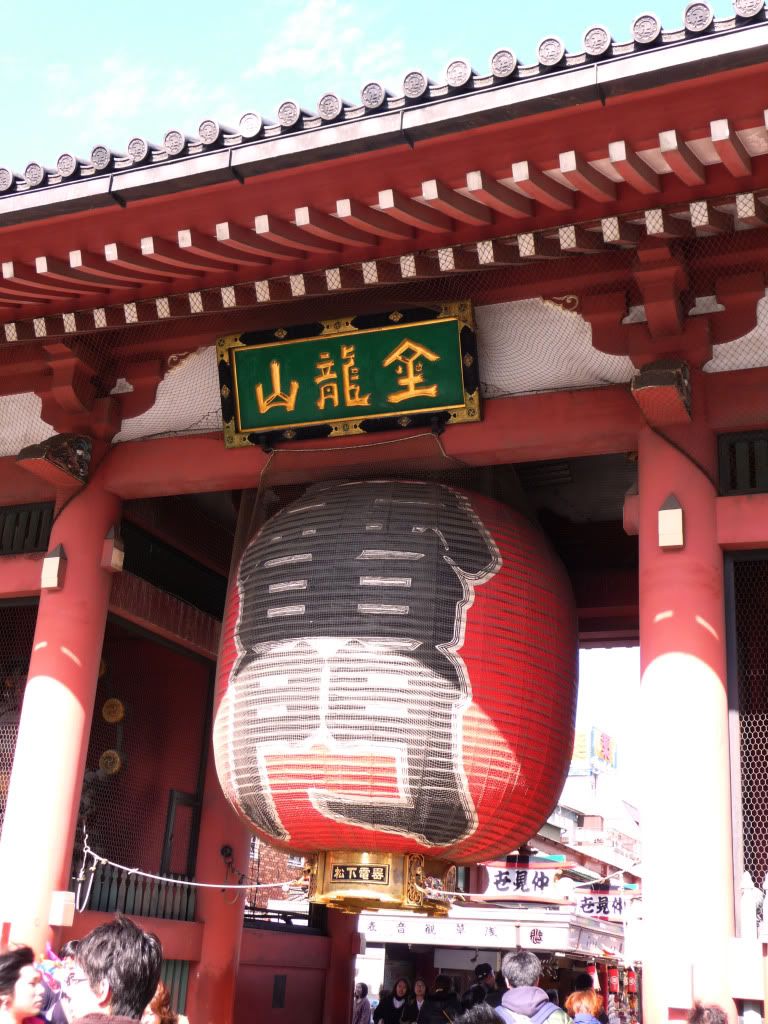 The entrance into the Asakusa area. I loved browsing at all the amazing shops there. There was always something cute to be discovered; let it be snacks, retro toys, traditional sweets, cute souvenirs and etc. The shopaholic in me went a little crazy.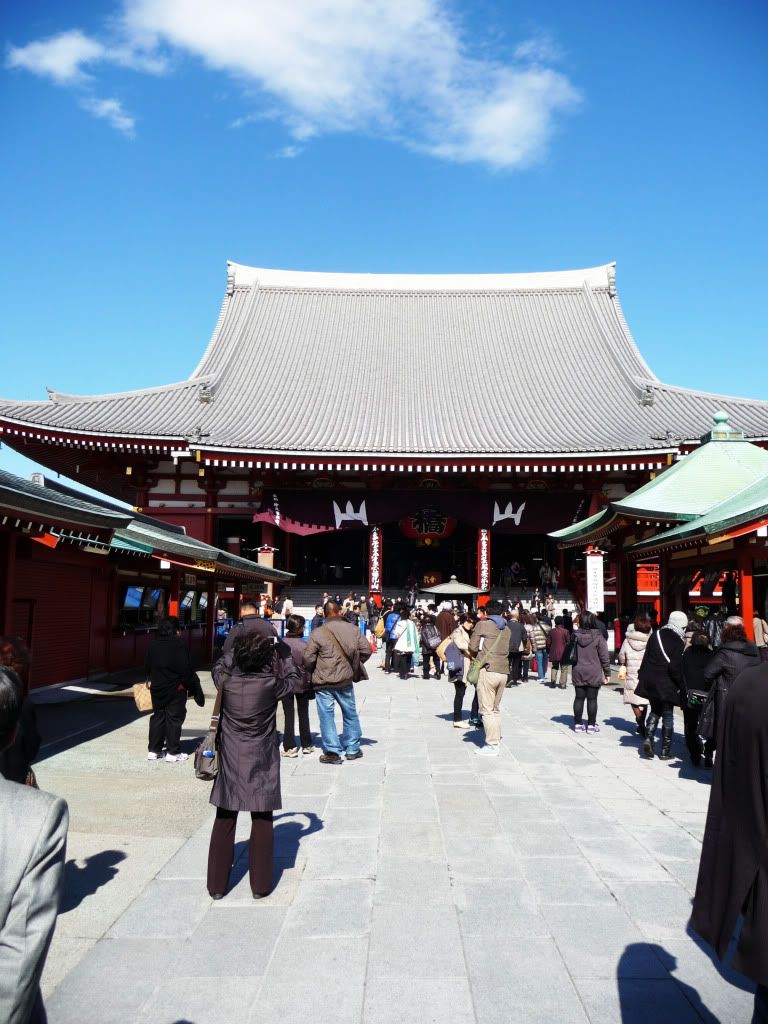 The temple. The last time I came (in 2010), it was still under renovation so I didn't actually get to see the facade of the building. It was indeed rather majestic looking~~
We spent quite some time there, getting omikuji おみくじ (Fortune telling paper?? There is a little barrel with numbered sticks, you shake it in order to draw a stick. You then proceed to get the fortune paper (omikuji) of the drawn number and voila~~ your fortune for the year. I also got some protective charms known as omamori お守り.
We were starving at the point so we wandered around the area to look for a place to have lunch. We chose this place based on 2 reasons: one, the restaurant was giving out 100 yen discount vouchers and two, the restaurant that we wanted to go to (tried last year and loved) closed.
Please forgive me for the half eaten food in the photos.. The novice blogger in me did not manage to warn everyone to not touch the food before I was done taking photos of them. I promise I will try to improve~~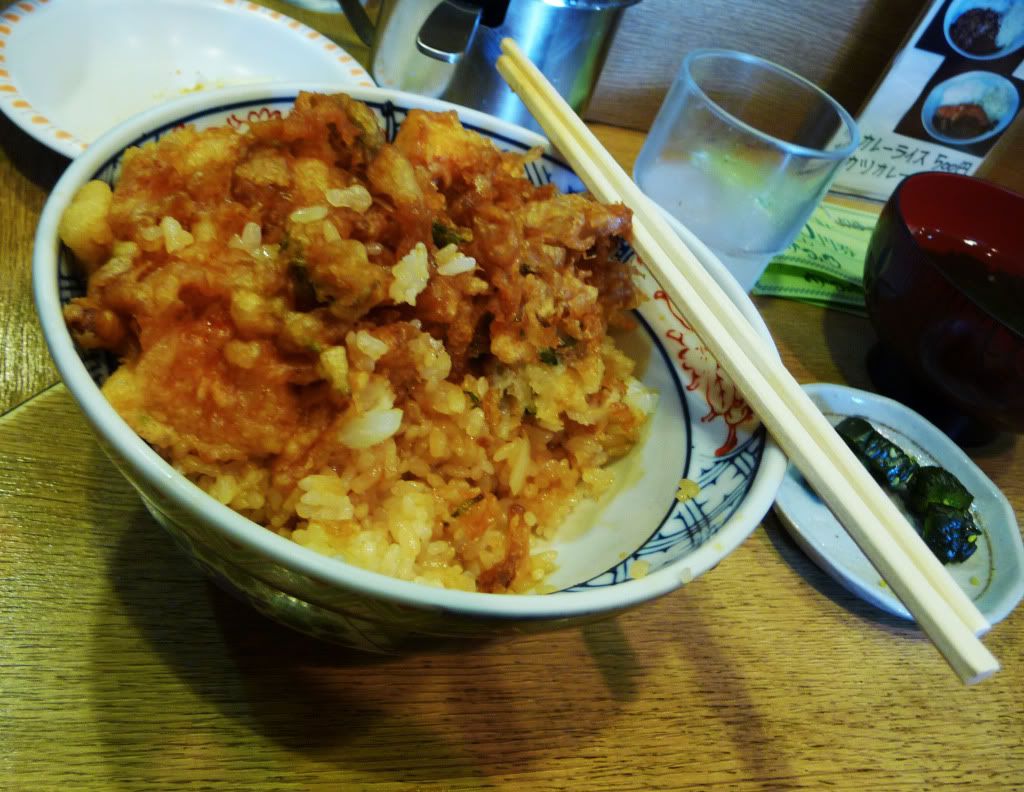 Tendon~~ The Kakiage was amazing!!! There were bits of seafood in in, and by bits I mean big chunks. And unlike any other subpar kakiage, the coating was not thick or doughy. It's partly crispy, partly juicy and perfect with the amazing savoury sweet sauce.
Kakiage Udon. Which is also yum according to my dad. He said that the soup is very warm and earthy with a very good flavour combination. The noodles are also very bouncy (mochi mochi) and it comes with the very awesome kakiage too (ok.. he didn't exactly said that but I paraphrased)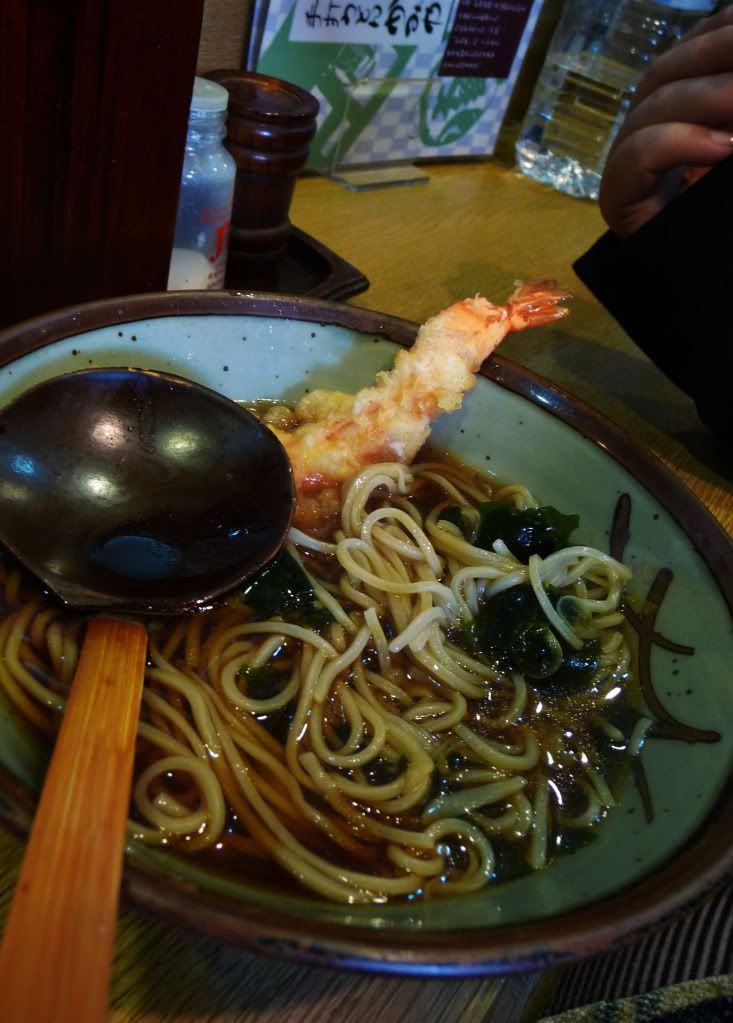 Tempura Soba. Same soup base as the udon so it's bound to be yummy. Ahhh.. look at the noodles swimming in the savoury broth.. with the tempura prawn and seaweed floating gently on top... (Will & Grace quote LOL)
The owner was also very sweet. We were the first customers there and they gave us complimentary Onigiri (Rice balls). They also didn't charge us for the hard boiled eggs that my dad ate upon entering the restaurant (My dad was starving because we ended up having lunch quite late. Ever since this incident, my eldest brother always stored some food in his backpack just in case my parents get hungry. So sweet no?).
We continued to shop and explore the area after lunch. I bought a bunch of random knicks knacks there~~ And as we were wondering around we saw this: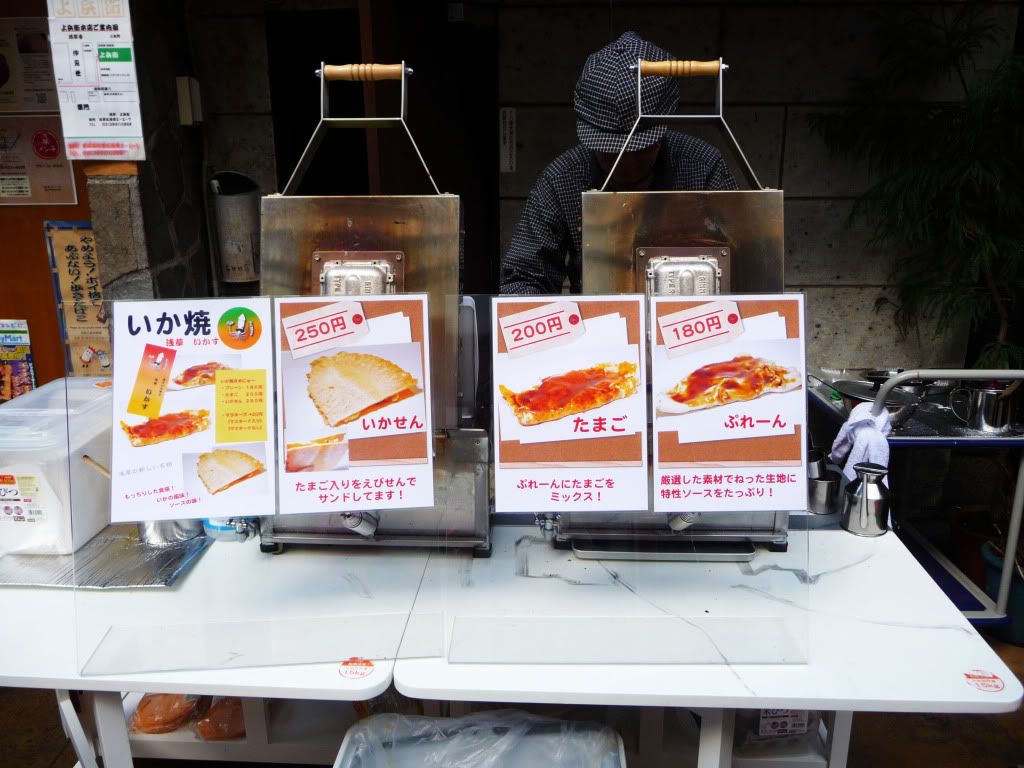 We seem to have completely forgotten that we just had lunch 15 minutes ago and got a little excited. We bought the Ikasen and the tamago and the ikasen was oh-my-god-super-yummy-delicious. The outer shell was a thin wafer flavoured rice cracker known as senbei and in it were eggs and squid with a sweet-savoury sauce (kinda like okonomiyaki sauce I would say). The tamago was ok.. kinda like omelette. But Japanese eggs is always delicious so it was pretty good too.
And then... we saw this famous age-manju (deep fried sweet bun) place that was supposedly very famous in the area. The tourist in us dictated that we have to try it.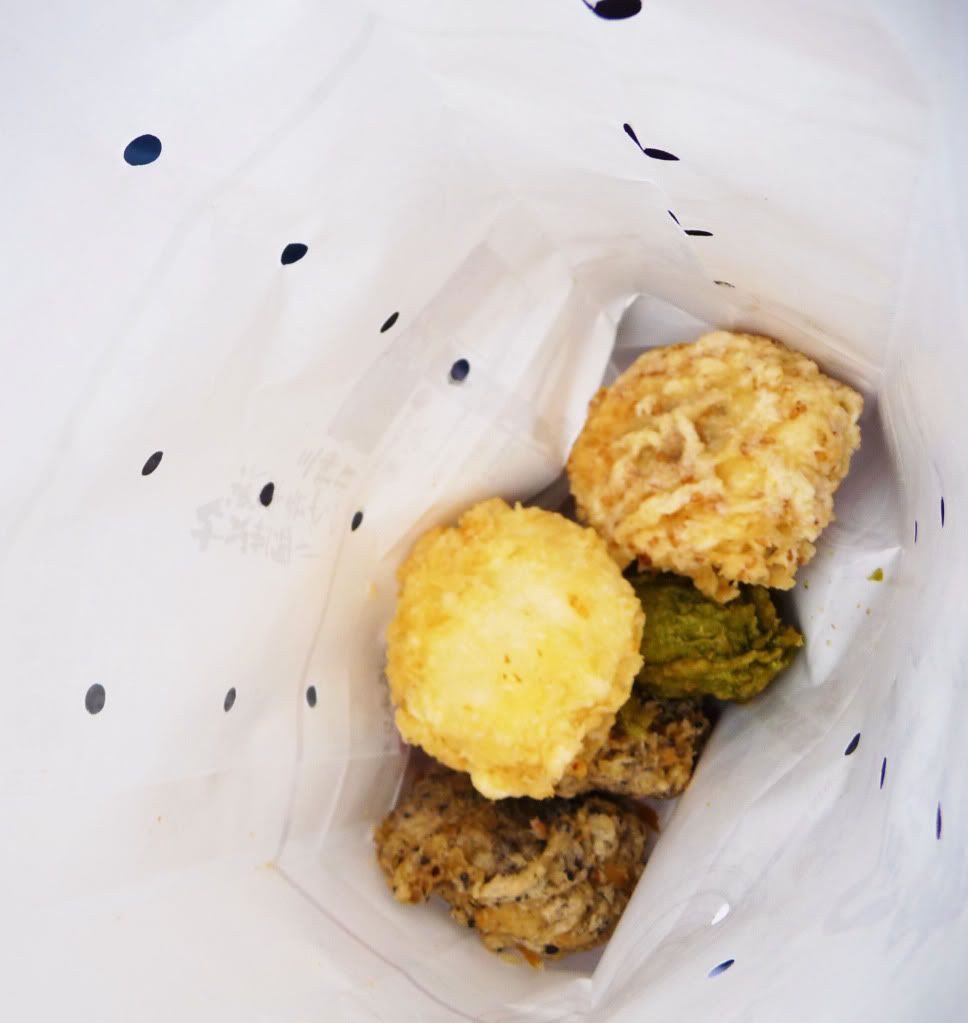 There we so many flavours and we ended up buying lots of it cause they all looked so good. My favourites were definitely the sweet potato and pumpkin. My mom said that the red bean was exceptional too.
We went back to the hotel to rest and freshen up, which meant new outfit and a new face of makeup for me. Then we went to Akihabara because my brothers wanted to check out games and anime things~~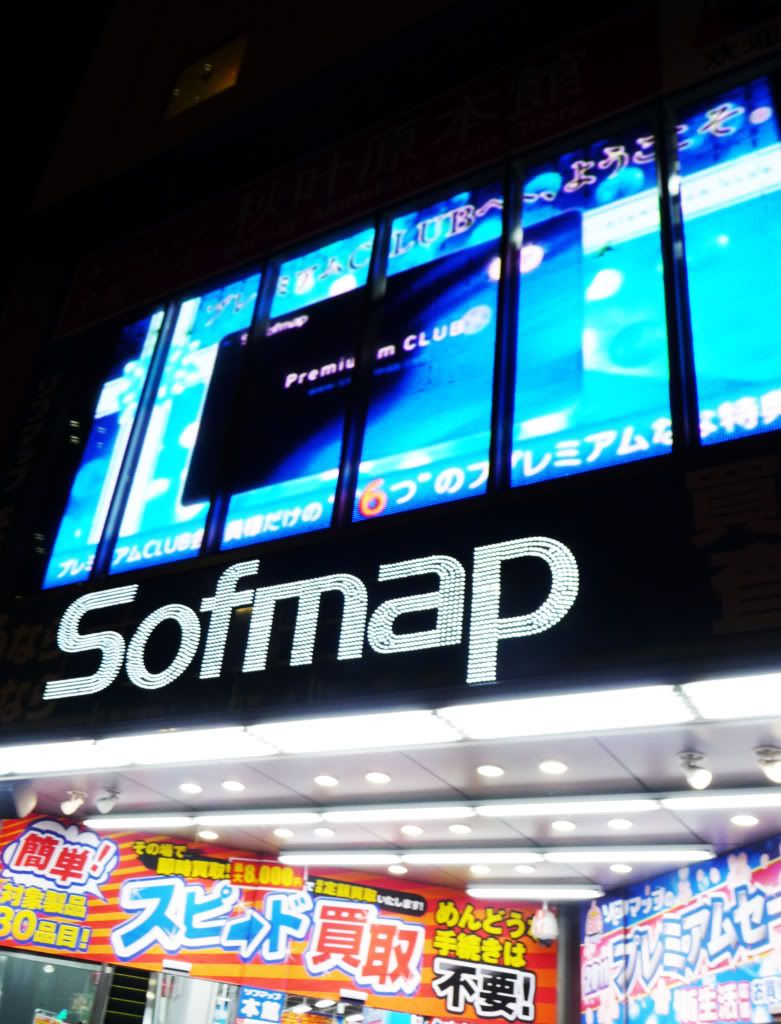 Ended up spending lots of time (and money *ahemmm*) here. I loved this place!!! floors upon floors of electronic goodness~~ There was one whole floor dedicated to cameras and they stored a very impressive range of beauty and hair appliances. I got so many new beauty and hair gadgets~~
Afterwards we went back to Shibuya for dinner. And I insisted that we have to go look for the Hachiko statue. I saw the Hachiko movie on the plane back home and I was crying like a baby because I was so touched by the loyalty of Hachiko. And when I found out that it was a true story I cried even more. As a result I really want to have a look at the legendary Hachiko statue. He has an exit of the station named after him~~
*teared* with imaginary I'll be right here waiting for you playing in the background
DINNER TIME: everywhere we tried were full so we ended up chancing upon a 290 yen restaurant/ izakaya. As the name suggests, every item on the menu is 290 yen. It was kinda like a budget restaurant so the food was not great per se, but I supposed it was quite good value for money.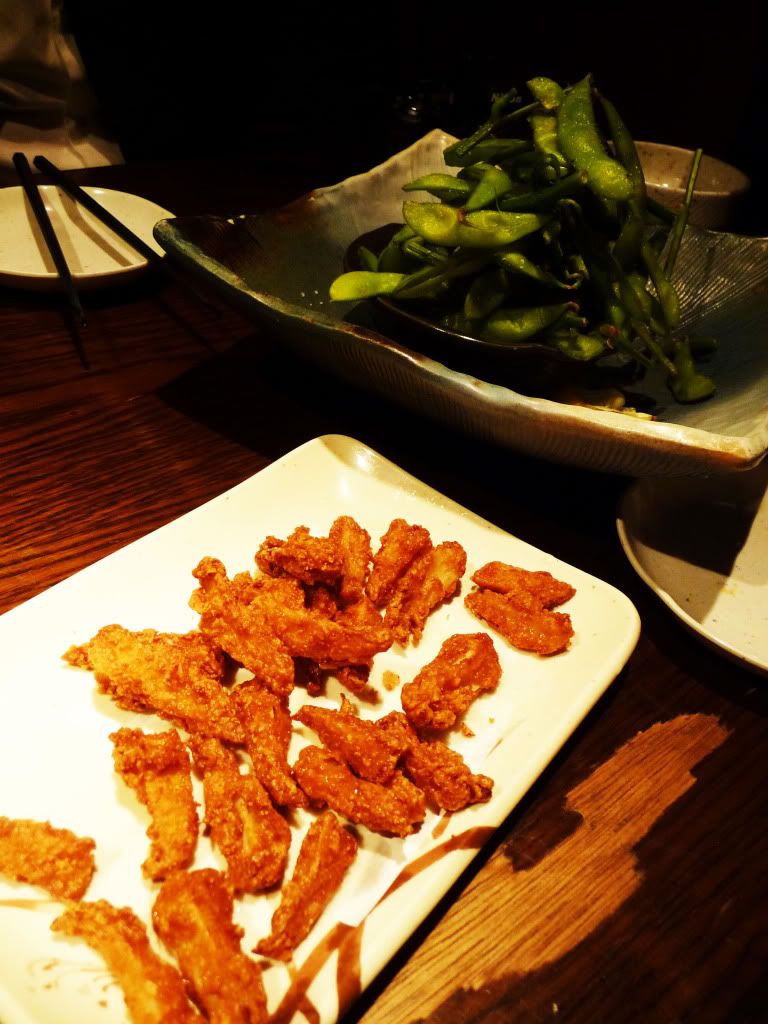 I am kinda obsessed with tori nankotsu karaage (deep fried chicken cartilage?). I conclude that this and edamame are best friends with beer and fruit sawa~~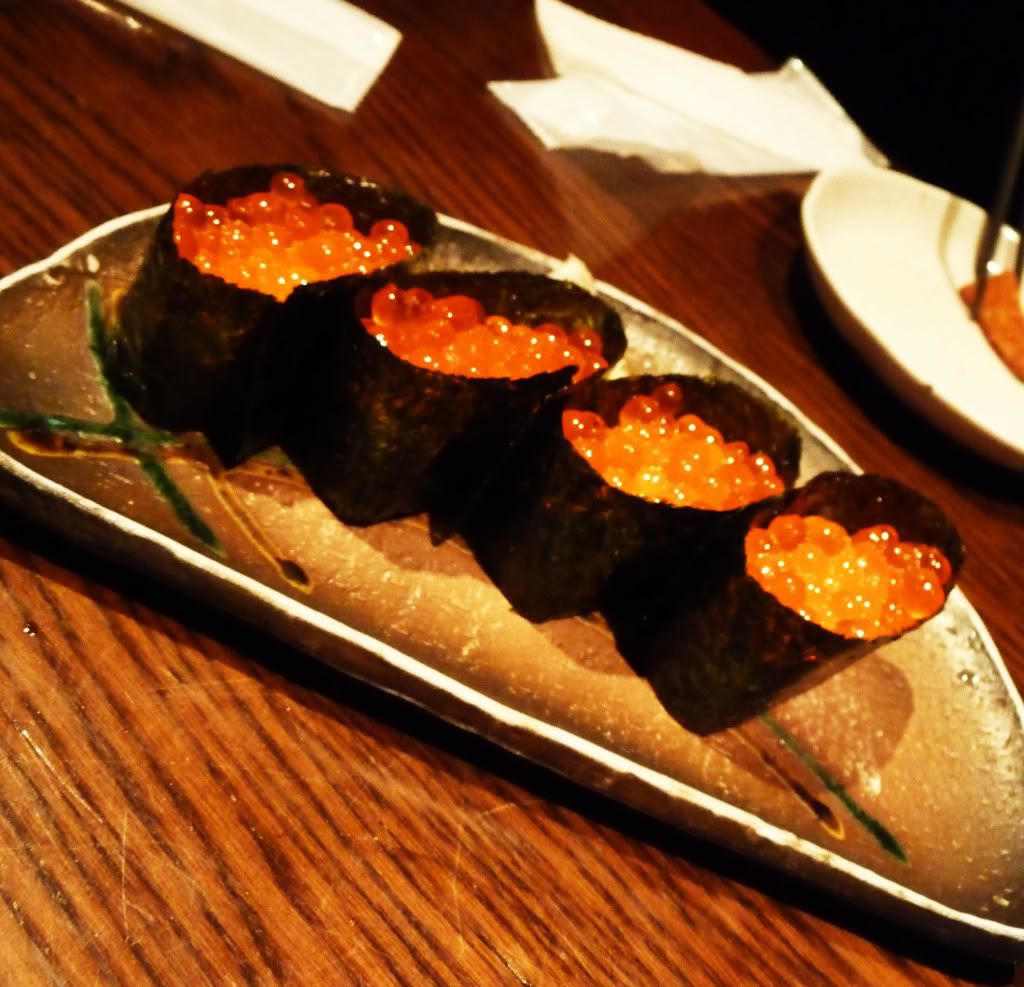 Pretty good ikura sushi. Super worth it~~ this is normally so expensive.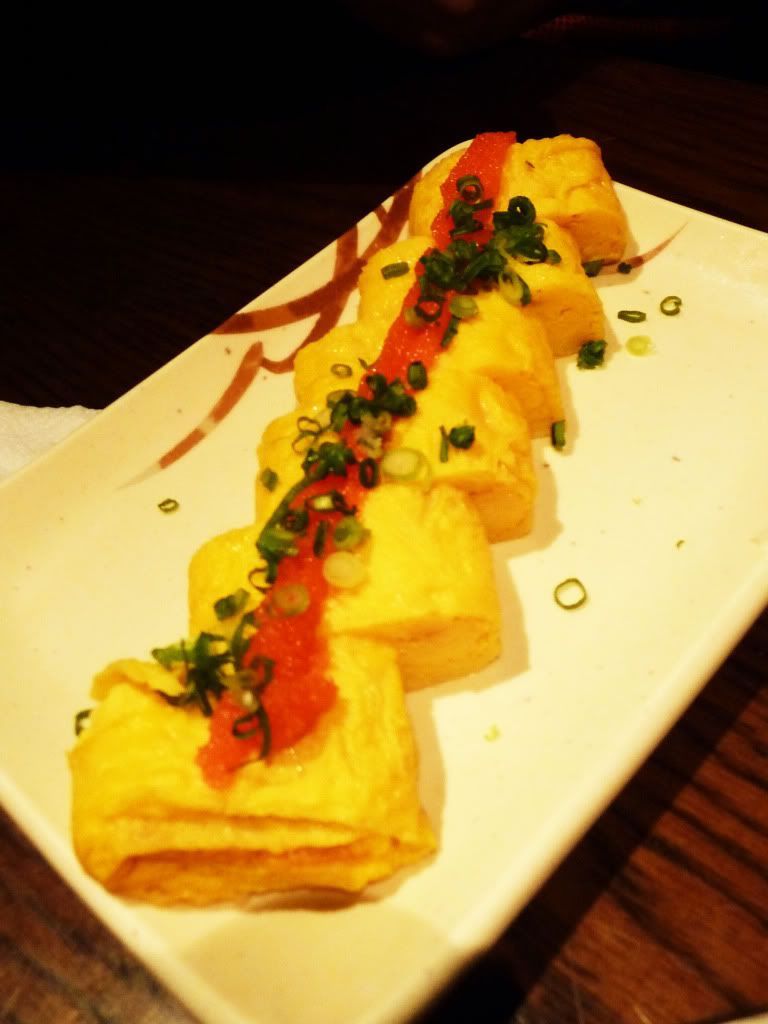 This was definitely one of my favourites of the night. Mentaiko tamago yaki (Japanese egg omelette with fish roe). I don't normally like tamago yaki because so few restaurants outside of Japan can get it right (it's either so overcooked that the texture becomes rubbery or it is so sweet that it almost tastes like dessert). But I love it in Japan, the tamago yaki was fluffy (fuwa fuwa) and the sweetness was not overpowering. Putting mentaiko on it was just such a genius idea.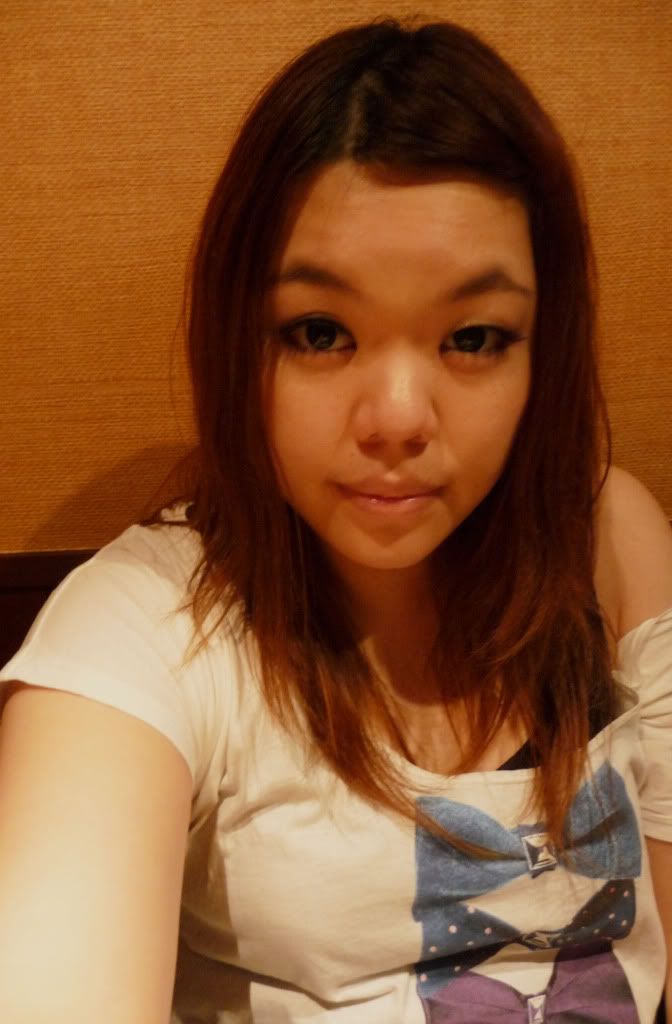 The only blog-worthy photo of me of the day.
I didn't camwhore much during this trip..... *sigh* I always go through phases of camwhore lots--no photos--camwhore lots-no photos.... I am determined to be a better blogger so from tomorrow onwards I am going to camwhore like there is no tomorrow (does this even make sense??!)
This is it for Day 1 of my trip. Until next time.